Time Tries All Things

2019, dual screen video (30') and sculpture.

Time Tries All Things is an immersive two screen video and sculptural installation that meditates on different conceptions of time; scientific, philosophical and cinematic.


'Time Tries All Things' positions two different concepts of time in a filmic portrayal of two physicists' viewpoints. Differing in their radical consideration of whether the future exists or not, they discuss a mutual struggle to represent their conceptions of time. Echoed through the different filmic approaches within each of the two films, the work culminates in the unfolding of a moment, that occurs at the beginning of one film and at the end of the other, when a photograph is taken of a 19th century stone plaque carved with the words 'Time trieth troth'. Reconstructed throughout one film, in a trajectory towards its source subject matter, the installation expands into a consideration of the elasticity of the present instant within the flux of history.


Commissioned by The Institute of Physics and developed from a collaboration with two theoretical physicists, Professor David Berman of Queen Mary University London and Professor Fay Dowker of Imperial College London, it was the inaugural show in January 2019 in the new Gallery at the Institute of Physics building in London.

Reviews:

Bentivegna, Marco & Meinzer, Nina,
The wings of time
,
Nature Physics 15, April 2019
Carey-Kent, Paul,
Recommended London Art Exhibitions
, ArtLyst, February 2019
Tipton, Gemma,
Time Tries All Things
,
The Irish Times, Feb 16 2019
Brooks, Michael,
Time Tries All Things
, New Scientist, Jan 30 2019
Westall, Mark,
Interview
, Fad Magazine, Jan 21 2019
Hall, Tom,
Radio Interview
, Monocle Weekly, Issue 498, Jan 20 2019
Artist Statement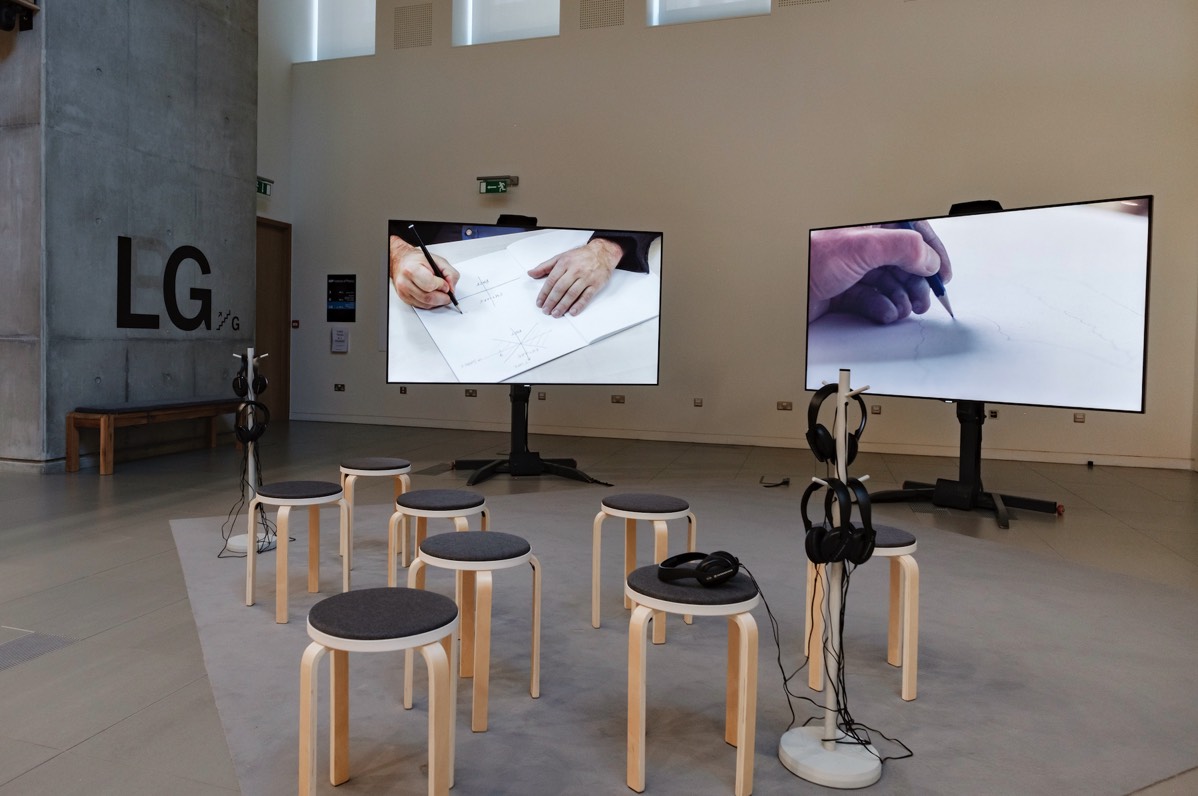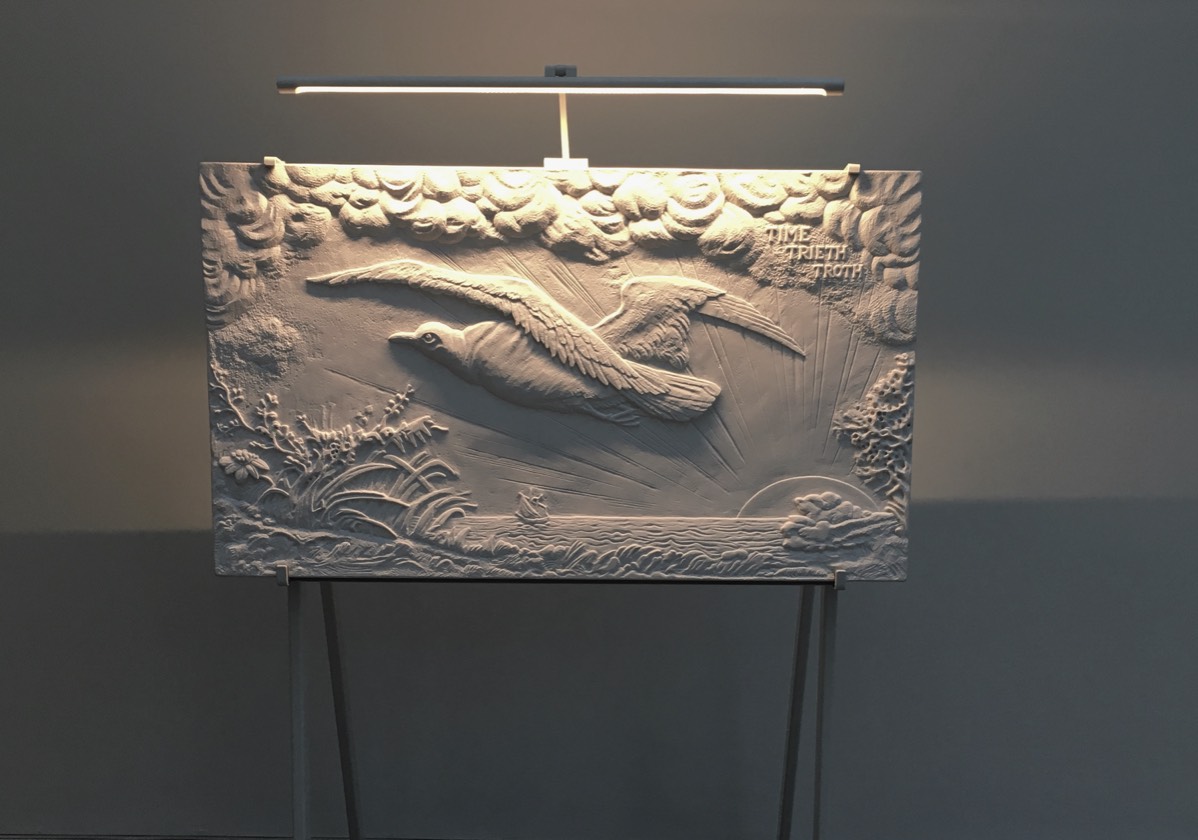 Installation at The Gallery at the Institute of Physics, London

Video stills